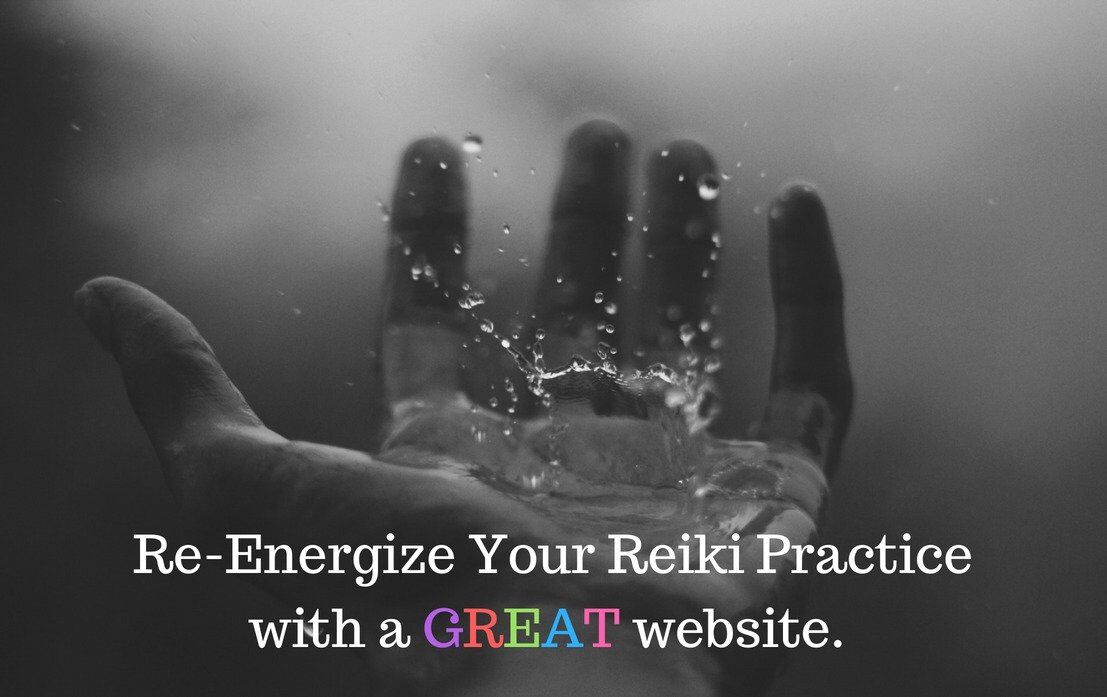 18 Aug

Awesome Tips to Re Energize Your Reiki Practice
Are you a Reiki practitioner finding it hard to open up clients to Reiki healing?
Do you have trouble getting people interested in Reiki practice?
Do you feel you could have done much better if you could interact more often with your prospective clients?
Do you find it difficult to find time and energy to explain to your clients what you do, and answer their questions?
I have a solution for you.
You see, as a Reiki practitioner, you know that you need to communicate your healing techniques to a wider number of audience. People should be aware that it is not just any other oriental naturotherapy that they are looking at.
The more you are able to reach out to people, the better are your chances of having them open up to the healing powers of Reiki.
If you are confident of your practices and have an enviable client list, or you are just starting out and need to reach out to more people so they can reach out to you, you should consider making a website.
In fact, you must have a website for Reiki practice.
Why do you need a website for Reiki practice?
Running a Reiki practice is a challenging career. You may not always have time to promote your business on various platforms. With a website, you can actually beam yourself on a prospective client's screen, explain what you do, share experiences of other clients, and a lot more.
Since Reiki is not necessarily a localized practice, the client could be on the West Coast while you help them from the East, and having a website is a great way of reaching out to these clients.
Your website will help you in many ways- here are a few.
Your website shall help you in making an online presence.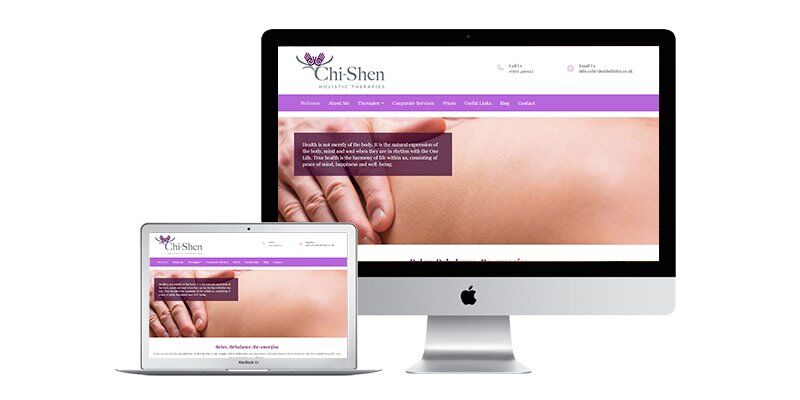 Many potential customers wanting your service would be searching for Reiki specialists like you online right now.
Having a website simplifies your online existential crisis. Other marketing approaches like local directories, emails etc may not reach people as easily. Reiki often relies on word-of-mouth publicity from satisfied clients and even these recommendations get a much-needed credibility boost when the interested clients check you out online.
Your Reiki Website will help build an identity for your Reiki Practice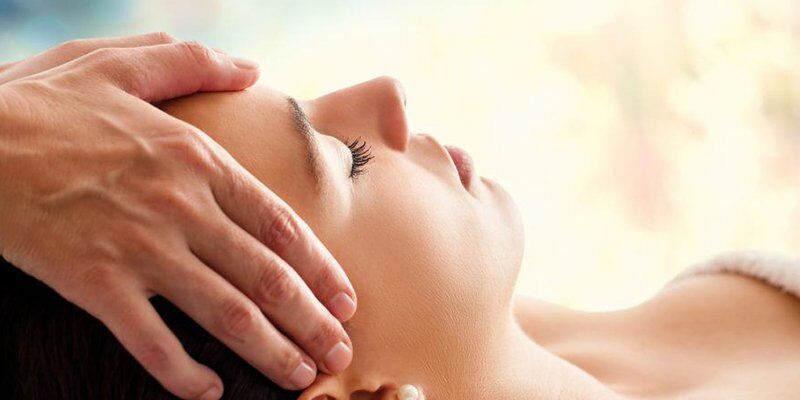 As a practitioner, your biggest challenge is to make people aware of Reiki. Many people don't even know what you are offering through your practice.
With a website, you can share about your practice, blog about cutting-edge research in the field, and help spread the word about energy healing as an alternative health approach.
Your website will help in establishing your brand identity.
Your Reiki website will help manage your reputation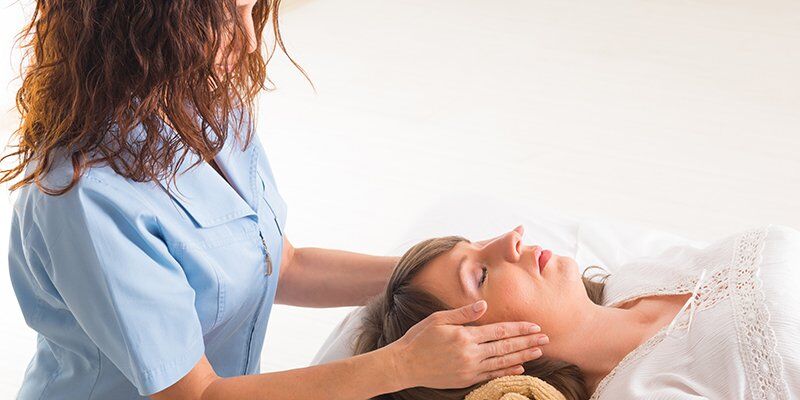 Your website can help you in establishing your reputation through reviews from satisfied clients. Through a testimonials page, your clients can help to build a reputation that no amount of advertising can do for you.
A website is your very own marketing manager, where you can interact with your clients, bring in the skeptics and turn them into believers, and increase your business!
Your Reiki website will help expand your reach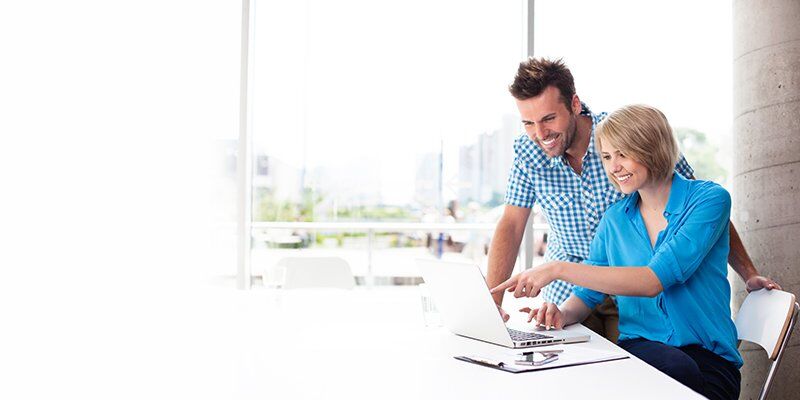 The internet has made accessibility from remote locations a reality. Since some methods in Reiki are not location specific, all you need to establish your practice is a good website.
As per the National Health Statistics Report, about 5% of Americans use alternative medicine solely. This is your market, and since Reiki is practiced in person as well as remotely, you can tap it through a great website that takes you right through the energy centers of your customer base!
Your Reiki website will help you be accessible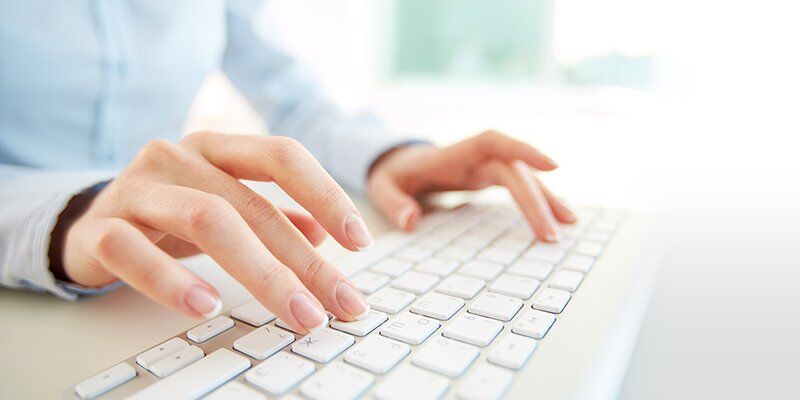 Most small businesses and alternative medicine experts especially do not bother about having a website. They don't see any value addition to their marketing efforts if they go online.
But in my opinion, a good website is just as valuable for smaller businesses as for larger businesses when it comes to reaching out to your clientele.
With a well-designed, uncomplicated website, you can clarify everything there is to know about what you do, and what's involved in the Reiki service you provide.
This includes information such as location, price list, available timings, and whether it is suitable or not suitable for different categories of problems the clients face, for example, expectant mothers.
Now imagine doing all this on a phone call. In fact, not to sound like devil's advocate, imagine all your curious prospective clients who heard a good word about you, searched you online, and found competition's website instead.
Your Reiki website will help you market and promote your business well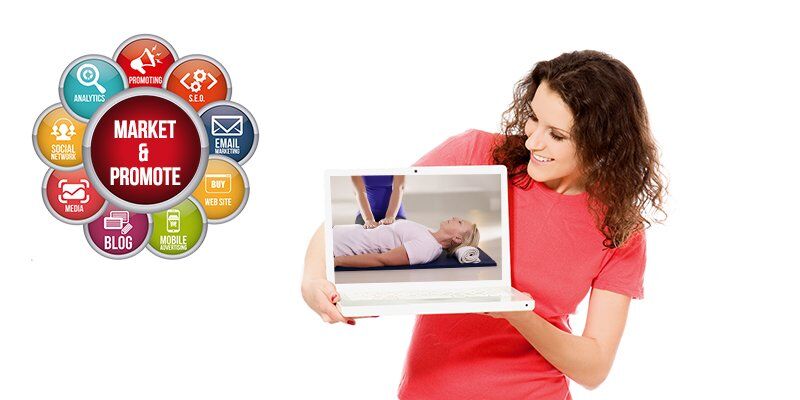 Your website will help you market your Reiki practice well, and you can put up anything from video testimonials from regular customers to blogs and articles about the positive impact of the services you offer.
Your website could also help in digital marketing activities, social media management, managing your appointments, handling basic questions while you are busy in a session, and can help you present a well-organized, calm and coherent image of yourself.
An asset in Reiki practice!
What should you do to keep your website for Reiki energized?
I am sure that by now you are convinced to go ahead and get a Reiki practice website for yourself. But before you call a website designer you should be asking yourself –
What will be your website's functional areas?
Similar to Reiki practice, where Chakras are energy centers for a body, we have some essential features that your Reiki practice website must have.
But first of all, ask yourself these fundamental questions that will help you in selecting the features for your website.
What do I want my website to do for me?
Is it only about sharing knowledge, or do you want to sell products online as well?
Do you want your website to help organize after office inquiries or is it only about attracting potential clients in a particular area?
What is my budget for the website?
Cost is a major factor, and the more feature loaded website you have, the higher is the cost of designing, developing and managing it. Keep a ball-park figure in your mind and work around it to make sure you do not overshoot the budget.
A feature-heavy, attractive website is every small business owner's dream, but look closely and weigh your options. Will that attractive shop feature be any good if you do not intend to sell anything online for the near future? Do you really need multi-lingual translation capabilities if your practice is highly localized with clients speaking the same language?
In the initial stages of your design process, focus on function over form, sort through the basic requirements and then go on to adorn it further, should your budget permits.
Having dealt with why you need a website for Reiki practice to what you should think of before getting a website, let's move on to what you need to have on your website.
What should be there on your Reiki website?
A Soothing and Inviting Home Page
The clients who are coming to you through the website are already wary and looking for alternative methods to their physical, mental, emotional or other problems.
Give them a warm welcome.
Invite them into your world with a homepage which announces and assures them that they have come to the right place.
How do you achieve that?
I would say, keep an uncluttered look and feel for your homepage.
As you are about to discover soon, your website would have to be broken into different sections.
You may or may not have different pages, however, your homepage should have a lot of open space in cool colors. It should have all the information that will make your prospective clients want to stay back and explore, rather than click and run away as quickly as possible.
Stay away from too much text. You are providing healing and therapy, not news.
Make sure you have strong images on the homepage that help you relate to your client base, and those you want to target. Good quality images placed correctly or strategically on the homepage would give your welcome page a professional finish.
A clean homepage doesn't necessarily mean going the minimalistic way. It just means having all the aspects of your Reiki practice on display in an easy-to-find manner.
Having a homepage with a clean layout, with an accessible menu is what you should aim for.
Once you are done with the homepage, time to break up the content that you wish to put in easy to understand sections.8
Think about what you would say to a room full of people. Would your style be more casual, or a formal, professional approach suits you?
Are you used to using humor in your chat, or you want to focus on the warm yet factual material? Remember, after your homepage, people would like to know more about you and showing your qualifications is as important as the person you are.
Reiki as a profession requires you to be accessible and people should be able to relate to you to help them share their deep troubles. Your about me page will benefit a lot from some real-life stories from your own personal life, your professional as well as the personal journey into the realm of healing and any qualifications and certifications you may have can also be displayed here.
You can make your website your personal appointments manager. Visitors or clients looking for sessions may not like the idea of making a call, and for these people, if you have an appointments calendar showing your working hours, availability and an option to book appointments online.
With an appointments page, you can make sure you never lose a client when you are away from your work.
Location and Contact Me Page
A location page of your therapy center along with an embedded map helps new clients to access you easily. Many Reiki practitioners who practice touch therapy can benefit from this page. You can add your contacts details along with a contact form for visitors to fill up and leave their details so you can get back to them later.
Always have a contact page, and make it easy to find. Quite often you'll have someone coming to your website just to book an appointment, so have your contact page in the menu bar, and make sure you include a range of options such as email and phone. A contact form is often a good way of capturing the info you need, but not everyone wants to complete one of these, so include an email address as well if you can.

You can use this section to convert skeptics to believers. All other pages on your website should not have too much text. When people look up your business online, they would usually want just to be quickly informed of your services, cost, whereabouts and contact details.
But your blog page is different. Here you can highlight your expertise to your followers.
Your blog is a great way to add a personal, human touch which helps in building credibility and trust.
Blogging about relevant Reiki practices not only shows you know your stuff, it's also great for your search engine rankings. Keeping specific keywords in your content, updating it regularly makes you a search engine favorite.
Regular blog updates also help in keeping up with your SEO requirements.
Most importantly, with a blog page, you could give a reason to clients to keep returning to your website, so they could catch up on your latest posts. Add social media buttons to your blogs and integrate social media. It will enable your followers to share the content and spread awareness of your business on social media.
Reiki is all about making a connection with your audience. Adding a comments section or a forum page with your blog page enables two-way interaction. You can answer queries and instill trust and confidence.
Use well-categorized blogs to talk about benefits or procedures involved in Reiki, share the variety of services you offer. You can add a lot of pictures and, if possible, video content to ensure it is not too much copy to read.
More often than not, you also provide other therapies or alternative healing solutions. If you have a clear idea of what services you wish to offer, your clients can quickly find out about all the services you provide through this page. For example, if along with Reiki, you also practice crystal healing or also provide touch therapy or massages, you should specify it clearly.
Make sure you do not lose your USP in text jungle, and all the information is clearly and concisely presented.
Your happy clients are your biggest asset. They will help spread the word about your Reiki practice faster than any marketing channel you could think of. Taking the testimonials page seriously will do a lot of good for you in the long run. You can make visitors turn into prospects and finally clients using good words from your present clients.
The testimonials page could have photos, video testimonials and also an option to share testimonials on social media. A contact form to help clients make an appointment or leave their email address for you to get in touch completes the package.
If you have the time, I would want you to keep another list of these valuable add-ons that can help your website from being just another therapy website to your signature therapy website.
You know the benefit of sharing a little extra with your clients so they crave to come back for more 😉 I am taking the cue as well, and though what I am going to discuss now is not essentially a part of the design, but it definitely adds to your design cost, and better to factor in whether you would want them or not while your website is still in design stage, right?
SEO Integration
You could achieve SEO integration for your website at the design stage itself. It is a complete package that involves getting listed on search engines, for example, Google- So basically if you enlist your website on Google My Business, start getting reviews, also get on Yelp, Angie's list etc, you are essentially increasing the number of searches in which your website will appear.
Visitors on your website may not be interested in reading the stuff by themselves. For people who wish to get straight to the point, a chat box is a nice touch. Get a chat box where people could leave their email address/contact details for you to get back. Specify the working hours on chat box messages in an interactive manner, and also make sure you revert as soon as possible after receiving the message. Through a live chat system, you can guide visitors to relevant sections of your website, get instant feedback on what is working for them, as well as answer any queries on a real-time basis about your practice, pricing, availability etc.
We live in a visual world, and spend most of our time staring at screens. Videos help create a seamless and modern user experience and engage potential clients.
However, producing high quality informative and engaging videos and incorporating them into your Reiki practice design is a long drawn process. A video can help you deliver message efficiently and effectively and is a great way to help define your website's brand image.
It is definitely a valuable add-on, for example, apart from introduction video for about us page, you could use some videos like stress relieving techniques on your blog page. Videos help users connect with you at a different level than text and images.
You can also successfully share these videos on various social platforms like Facebook and Youtube to create an amazing user experience and buzz around your website.
Apart from these, you could also think of adding a shop, pricing page etc, ( I give you a complete list along with some awesome Reiki Themes to choose from, here.
As cliched as I may sound, when it comes to designing a website for your Reiki practice, where there is a will, there is a way. Self–educating yourself with latest trends in the market, a keen sense of what's working for your competitors, and open-minded approach towards new ideas will help you get the best out of your website design process. The gains are endless, and if you are still thinking of sitting it out through the web revolution, dismissing it as another gimmick that will die soon, give yourself a long hard look in the mirror, think again, and contact us today!