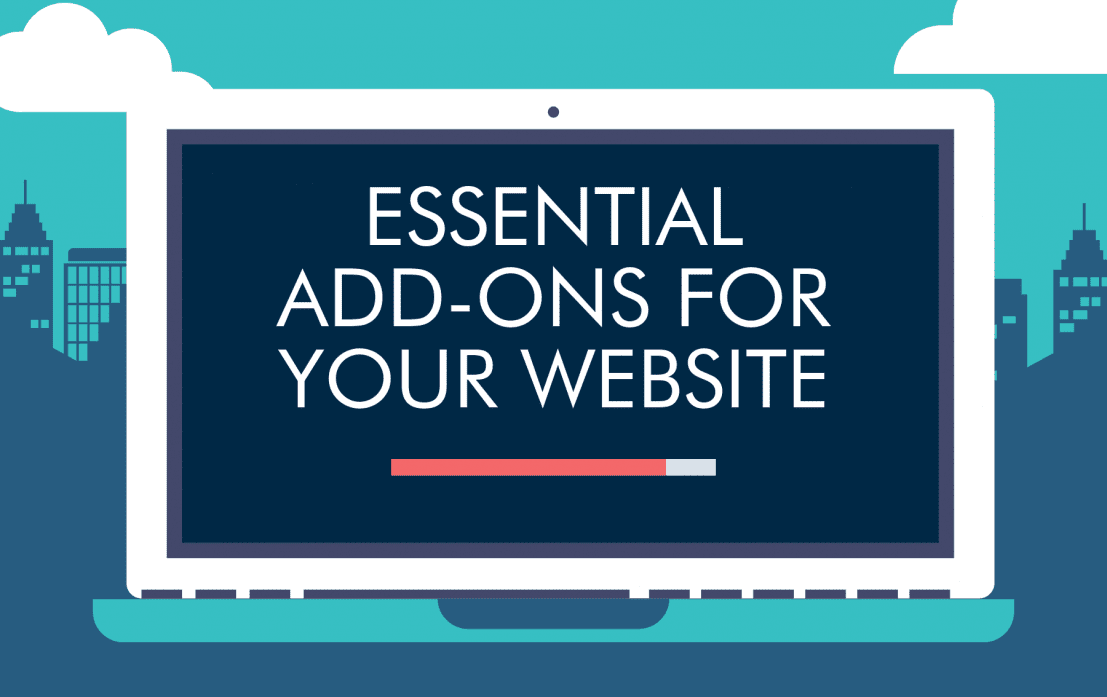 22 Mar

20 Essentials for a Rockstar Website

"Love me or hate me, but you can't ignore me!" – Your friendly neighborhood internet!

More than 80 percent of Americans say they conduct research online before making a purchase. Smartphones have only given the internet a stronger hold on the average person's decision-making process.

Having online presence is something that can make or break the case for you in the offline world too.

So where does this leave you, if you don't exist on the web?

Imagine this – A prospective home buyer is looking for a house in your city of Charlotte and he goes to Google and simply types – "Real estate agents in Charlotte" And your business is not there.

No one wants to lose a lead, whatever the source may be, right?
Why does your business need a website?
As of 2016, nearly half of small businesses did not have a website, with most responders claiming expenses and lack of technical know-how as the primary reasons for their lack of an online presence.
As a small business owner, you know better than anyone else that every single penny counts. Whether it's an expense or an investment in your business is what differentiates its value.
What do you need for your business website?
It totally depends on the nature of your business.
If you are selling internationally, for example, you don't just need product catalogs, prices, images, but you will need sections on local sales and overseas sales, estimated shipping and customs charges.
You would also need add-ons like offers, promo codes, newsletters to grow your mailing list, and reviews or testimonials from your regular clients.
Your website can provide product ordering, tracking, and information. In addition, product services, company information, and customer services through online chat can be added.
On the other hand, if you are a real estate agent, your online presence will exist cater for the local area you serve. Your website will focus on your region, highlighted properties, market trends, contact information, and, of course, testimonials from clients.
But if you are an upscale, luxury retailer, your website may only provide information about your store, instead of selling online.
What add-ons will work for your business website?
Our clients work on this through homework assignments before we start their design project together. We have them figure out which pages they need for their website.
The thing is, your designer won't know what pages you need for your business. They may have suggestions, and they can certainly point you in the right direction, but you'll need to know for sure what pages are absolute musts and which pages you think you'd like but maybe aren't sure if you need at the moment and maybe take them up at a later point when your site is up and running.
Knowing the pages that you might need before starting your project can also help your designer to give you a more accurate quote. The best way to help you prepare for your website design is to lay out what you might need.
Trust me, there is no one-size-fits-all methodology that I can suggest. Even the best web designers and superbly crafty developers, cannot guarantee what worked for your competitor will work for you.
As we go along further, my assumption is that you already have a basic vanilla website based on your business profile, or you at least have an idea what you want in a website.
I recommend you check what goes into making a basic website, in case you are still looking at the basics of developing a website.
I have 20 add-ons which you need to understand before you sit down with your vision board for your website.
1. Custom Forms
Forms are an excellent source to determine what exactly your customers are looking for when they visit your website. They provide feedback about your products or services so you could tweak your offerings based on what works for most of your visitors.
Sometimes people are looking to get in touch but they don't have access to their main email program or just can't click on your email link for whatever reason. A contact form makes it easy for people to send a message no matter where they are or what kind of device they are using.
You want people to leave information for you when they visit your website. It is like keeping a visitor book at the entrance for people to leave their mark.
2. Cost Estimator
My favorite!
If I know beforehand a ballpark figure to focus on when I am going through a product or service instead of reaching out to the website owner, it tells me a lot about the business and its owner.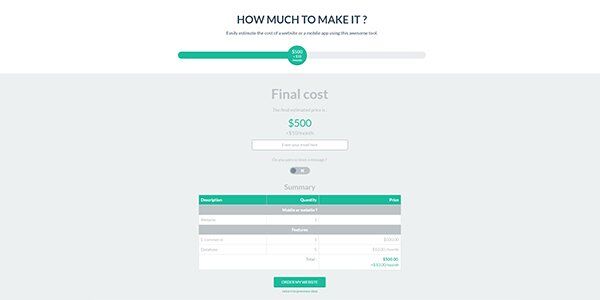 Firstly, the business is transparent. It doesn't overcharge a few clients to compensate for haggling with a few.
Secondly, you, as a business owner, are confident in your product/service pricing. You are not wary of competitors who can also check out your cost estimates and may be trying to take away business by aggressive pricing.
Finally, I can be sure that you have already done a lot of homework and have come up with the best price to put it out on your website. After all, you wouldn't be able to survive in the market if you charge me $100 for a service which almost everyone is giving for $80, right?
See how the Cost Estimator works here!
3. Payment Integration
Payment integration is a crucial step for small businesses, which have a retail aspect online. This is a useful feature to have on your website if you have to collect payments for activities like:
Event Tickets
Customer Orders
Donations
Application Fee
A few features that will be valuable include:
Options for various types of payments
Accepting all major credit cards, gift cards, Apple Pay
Built-in technology that manages interchange rates, ensuring lowest possible rates for merchants
Security functionality
4. Social Media Integration
Most small business owners start somewhere on social media before taking a plunge into having their own website.
If you already have a considerable social media following, this feature is really useful to have on your website. On the other hand, you can also start building your social media following once you establish the website. Either way, having a social media integration tool on your website kind of completes the circle of marketing communication for your business.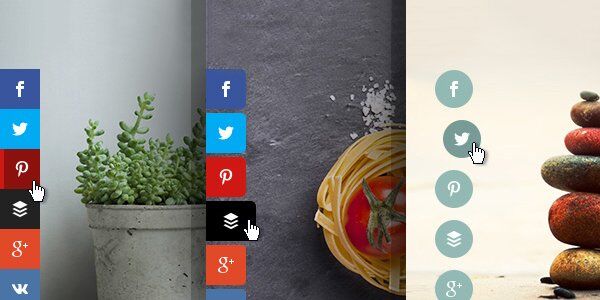 Make sure you use effective tools if you do not really want to spend much time on social media and ensure everything is linked to the appropriate profile. Also, maintain and update your profiles and all your media accounts on a regular basis.
An effective tool to use is a social media calendar or utilizing apps like HootSuite.
5. CRM Integration
Many of you might find it daunting to understand CRM function. Most small business owners have a misconception that CRM is a tool only for salespeople.
It is not true though.
My way of understanding and defining CRM is that it gives each contact, whether its a potential lead, a converted lead or an old business relationship- a place in your marketing process. Every contact gets what it requires from your business through a well-conceived CRM.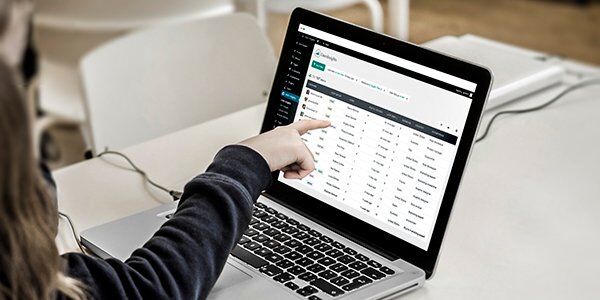 CRM can help businesses take charge of their website's lead generation. A well-integrated CRM which is basically connected with your lead pages help small business owners to build relationships with their clients in a more fruitful, productive manner.
If not more, you should have a basic CRM that gives your website the following superpowers:
Import contacts, identify them as leads, prospects or accounts
Add to-do list, (email call, etc) and assign other tasks to contacts
Upload documents like contracts, quotes, and invoices to a particular contact.
Tracking sales and marketing efforts
Assigning accounts and contacts to different people in your company to ensure better follow-ups and conversion.
CRM integration allows you to save a bunch of time by helping you integrate all your data in a format that can be used in multiple ways…
6. Events Calendar
Show the world what's happening with your business with this feature!
This is a great feature if you have a lot of special offers, special sales, and celebrations coming up, where you could pass on the benefits to your clients. This is also a great way to ensure everyone in your company is on the same page and aware of upcoming events.
Special offer on, say garden essentials on your online retail store in summer can appear during a summer special or you could have online/offline meets for clients.
If you are an up and coming restaurant, for example, you could announce or highlight an upcoming a wine and cheese tasting event for your patrons on an events calendar.
7. Reviews Integration
Today's consumers value authenticity over perfection, so it makes sense websites incorporating reviews are more likely to encourage user interaction and boost shopper confidence.
Your digital reputation can benefit a lot from testimonial-based marketing. Here are a few facts to convince you of this one:
Product page visitors who read and interact with online reviews convert at a 58% higher rate than those who do not.
Shoppers who read and interact with product reviews generate a 62% increase in revenue per visit.
The average order value increases 3% when shoppers engage with reviews.
Reviews on your website can also help improve your SEO performance. According to Adweek, 800 words of review text can make up as much as 70 percent of fresh content for a website page, which search engines will reward with higher search results.
Not to mention online reviews' other SEO benefits, such as improved content density, better content differentiation, increased triggers for search engine crawlers, and improved ranking for long-tail searches.
Even negative reviews and less-than-5-star ratings can be good for your business. Customers will be suspicious of your business if you only had positive reviews; they may think you're too good to be true.
8. Enhanced Search Integration
Remember seeing the tiny search box on Amazon?
When you start typing, "Book…", you get tons of options in the drop-down to help you select one. This is the auto-suggest menu at work.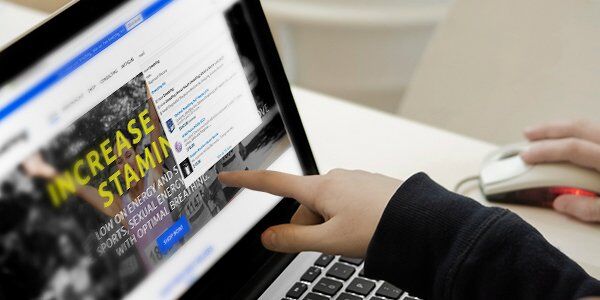 You can also have an auto-suggest menu that displays suggested keywords, categories, brands, site content or searches history to help customers find products and other site content faster.
Search results pages also act as good starting points when using faceted navigation, continually grouping similar items and attributes together to target meaningful product results.
Your retail business could have a catalog search or your yoga business site could have sections on various types of yoga classes for different groups of clients. It could also have a random search option for a real estate business where a prospect can simply type a location to search for options available on the website.
If a shopper searches for a keyword, you can define the resulting landing page as a page of your choice. For example, you can set the landing page to be the related category in your store, instead of the search term search results page.
9. Autoresponder Integrations
You don't want to lose your customers when you are away from your office, then why lose them when you are away from your website?
Autoresponder integrations help you keep tabs on prospects that visited your site and left a message for you. An autoresponder is an online service or program that automatically sends and/or answers emails. At the most basic level, those "Out of Office" emails you get when someone leaves work for the day or goes on vacation is an "autoresponder".
An autoresponder is also how people manage their mailing lists. This includes confirming subscriptions, unsubscribes, and other list activities. It allows you to send broadcast emails, sequence emails, newsletters, you name it.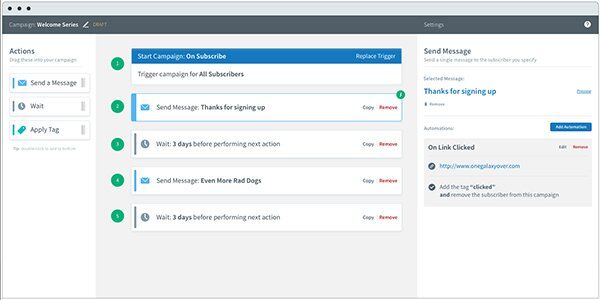 Following up with customers after they purchase is a critical part of the sales process. This communication helps foster trust and loyalty from people who have already purchased from you.
You can use this feature to
Send a post-purchase email to customers
Send purchased information products automatically
Up-sell your customers using email
Send customer newsletters, etc
10. Lead Capture Pages
Unlike the homepage, the lead capture page doesn't have navigation links. The page's main goal is to encourage visitors to sign up for the service by converting them on this form.
Your product or service only has one homepage. This isn't true for lead capture pages because you can have multiple lead capture pages for multiple offers you're promoting.
A lead capture page allows you to collect leads for your respective offers and nurture them through your marketing funnel.
For example, if you're offering a free eBook, webinar, free trial, or product demonstration, a lead capture page could come in handy.
11. Online Community Integration
Businesses such as educational institutions, trainers, coaches, mentors, consultants, and non-profits depend on in-person and online communities where clients, prospects, and customers can interact with each other, share notes, compare and evaluate products and services, and help spread the word about your business.
All these also help in strengthening your brand. Your online community can help increase your business, and raise awareness about your product or service.
12. Survey Questionnaire Integration
If you are in a business that relies a lot on feedback or needs constant market research to adapt your product or service offerings based on customer's requirements, a survey questionnaire could be a go-to feature on your site.
Website surveys are a popular method for gaining insight into your customers by asking your visitors questions and collect their feedback.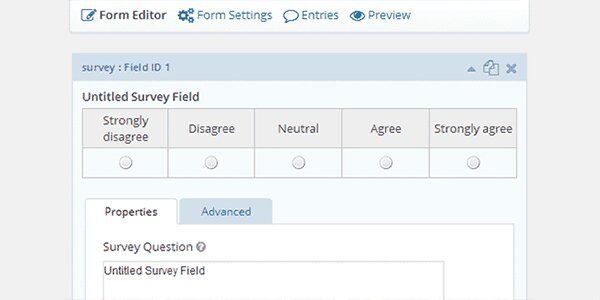 Asking new customers how they found you could help you formalize your future marketing strategy and determine which channel is the best.
Post-purchase questions, like "what made you choose us over our competitor?" can give you valuable insights into what you are doing well.
13. Image and Video Slideshows
As a web designer, I have often relied on the trusty image slider as a homepage design feature and functional content tool.
I mean why not?
It ticks all the boxes, right?
It provides a visual wow factor and multiple messages can be displayed within the same space.
Here are some benefits of Image and Video Slideshows
They are easy to update, so you can feature new content.
They provide a visual wow factor.
It's an easy way to add 'interest' to a page because it moves.
You can show more images and information above the fold.
14. Team Showcase
This one is for the team that builds your business. A great way to boost the morale of your team, attract new talent, give a professional look to your website, everything is possible with a team showcase add-on feature.
The team showcase illustrates your company's image and brand, work culture and a lot more. You can include headshots and details about your team.
The showcase also helps prospects and clients understand your organization structure, levels of authority, and helps set up a process when your team members approach a new client.
15. Project Showcase
Highlight your masterpieces and completed projects. It could include images, videos, or even write-ups on what you did, how you did it, and what problems you faced. You can even integrate reviews and testimonials with this feature.
16. Enhanced Testimonials
Surveys indicate that 92% of consumers now read online reviews and 68% of these cite positive reviews as a significant trust factor.
Reviews can impact your local SEO rankings, testimonials can win you SERP (Search Engine Result Pages) stars, and if that isn't convincing enough, reviews and testimonials on your website can boost Google's perception of a local business' trustworthiness and reputation.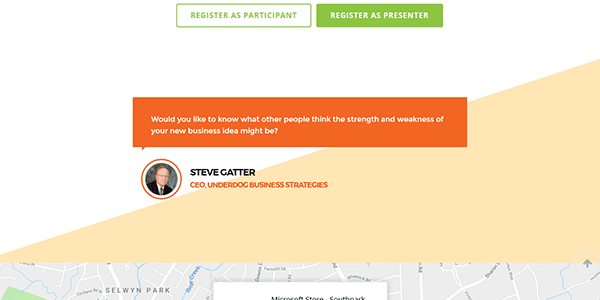 This does sound awfully good! Every time Google sharpens it focus on a particular element of search, as they are clearly doing with consumer and professional sentiment, it's like a gift.
Google's interest in reviews and testimonials intersects with the desires of consumers who make transactional decisions based, in part, on what Internet sentiment indicates about a local business.
17. Image Gallery / Video Gallery Integration
You need several photos on your site. You might not use all your pictures, but your designer will want to see your favorites so that they can help you decide where to position them on your site (usually you'll want one on your About Page).
In the age of Instagramming, a restaurant's website will benefit immensely with tempting pictures of the food they serve.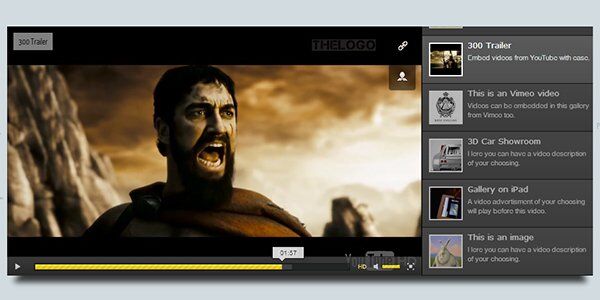 A home improvement contractor can use before and after pictures to illustrate their projects in a better way.
Seeing images of you or examples of your work will assist in building a rapport with visitors and help break the relative anonymity and impersonal nature of the internet.
18. Video Gallery Integration
Videos are excellent when it comes to web design. I want all my clients and customers to have videos on their website because I have seen the power of what a video can do to warm up a potential buyer to purchase.
You'll want to have the videos created, edited, and hosted sites like Vimeo or YouTube, which can be embedded and added to your website.
19. Job Board
This could be your way to get featured in job searches as well. Your website can have job openings at your business and if you have announcements for new hires, this is the place where you should focus on.
20. Appointment Scheduling
There are businesses that prefer not to deal with customers directly. For these companies, their website provides everything a customer needs to be self-sufficient.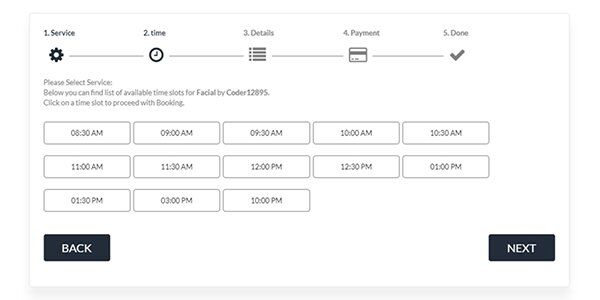 An artist, for example, does not want to deal with customers on a daily basis. A custom jeweler, a chiropractor, or a career coach, on the other hand, would not only want to provide information about their services but could also accept appointments for new and current clients on their website.
Phew!!
I know that it feels like reading "War and Peace!" and trust me it does and it is! But here is a respite. You don't have to do it all by yourself, and certainly not tomorrow!
Designing or redesigning your website isn't easy, but it's necessary. At Websiteklub, we love for our clients to start off on the right foot, and certainly, don't like to leave any details out.
Here are some parting tips for you to start with before you sit down with your web designer or consultant.
Check out a few of your competitors' websites.
Use a search engine to type in some search terms your customers may use to find them.
What do the websites provide for customers? Is there detailed product information? Are there customer reviews, testimonials, or other feedback?
Are the photographs detailed enough?
There are lots of questions to ask and decisions to be made before you design your website.
Finally, find a good website designer to help you achieve the right look and functionality.
As we always end up saying- Price is going to be an issue only in absence of value.
Instead of worrying about the cost of these features, think about the value they add to your online presence, helping you design a rockstar website.